Increase Your Student Accommodation Last Minute
If your university or college is in need of additional student accommodation, the Student Village Company (SVC) can supply it no matter the timeframe. We specialise in providing high-quality en-suite student sleeping accommodation and should you find that, for whatever reason, you do not have enough living spaces for your students, we are here to help.
Simply call us on 0845 456 7899 and we can discuss your needs and come up with a speedy plan of action to ensure all of your students are housed and settled in time for the new academic year. Alternatively, complete our contact form and we will call you back as soon as possible.
The Student Village Company is owned by Bunkabin, a provider of on-site facility units for every need.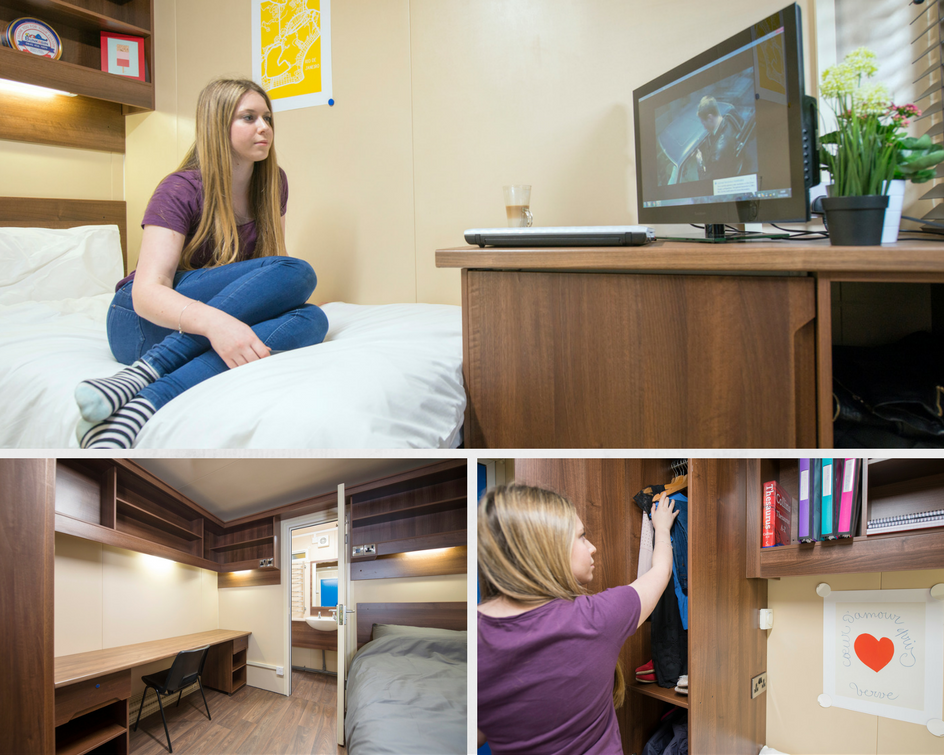 It's Never Too Late To Increase Your Student Accommodation
At the Student Village Company, we know just how busy and stressful the summer holidays can be for estate departments. We appreciate that this time of year can throw up all kinds of problems, and this is why our top-of-the-range student sleepers provide ideal, cost-effective solutions.
For instance, we can help if:
Refurbishment programmes are over-running
New-build halls are not finished in time
Accommodation requirements have not been clear
Budgets have not been kept to
If your university or college is experiencing any such problems, we can provide additional accommodation quickly and efficiently.
How We Can Help
We know it can be very difficult to predict exact intake numbers and we aim to help universities and colleges struggling to find additional capacity in the run up to the new academic year. We have done so on many occasions and some examples include:
Helping the University of Buckingham when it needed 24 replacement rooms after a fire in a halls of residence
Providing an extra 280 beds to the University of Lincoln following a significant jump in intake
Providing 32 single en-suite rooms to Bicton College while its campus was reconfigured following an increase in intake
Solving the problem of overlapping course dates at Hartpury College by providing sleeper units
Expanding the student village at Reaseheath College to around 300 sleepers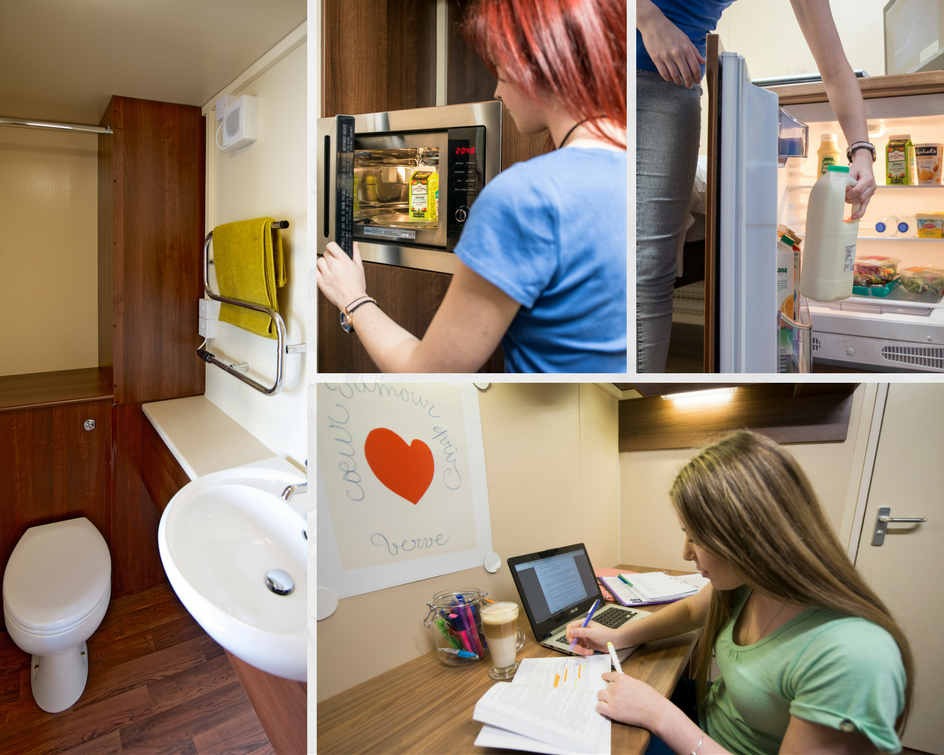 Our study sleeper units provide everything a student needs, including:
Full-sized single bed and storage
Powerful low-energy mains pressure shower
En-suite toilet and sink
Wardrobe and shelving
Personal workstation
Thermostat controlled heating
Smoke alarm
Our deluxe sleeper units include extra items such as a fridge and microwave
Our canteen units include extras such as an oven, hob, microwave, kettle and sink
The units are of the highest quality and we make sure we do the simple things right, ensuring that the students and, sometimes more importantly, their parents, are happy. Each cabin is handbuilt and engineered for living accommodation, with safety at the centre of everything we do.
Contact Us Today
If you feel that your university or college could benefit from high-quality student accommodation at short notice, contact the Student Village Company today. Do so by either giving us a call on 0845 456 7899 or allow us to call you back by completing our online form.